Wintriss will participate in the 29th China International Glass Industrial Technical Exhibition on April 19th-22nd, 2018. Stop by booth E2-141 to see Wintriss demonstrate the latest automatic surface inspection technology applied to glass industry.
Web Ranger provided by Wintriss is an optical surface inspection and defect classification system that provides a total quality solution for higher product quality, better yields and lower costs of production. The Web Ranger has multiple patented image processing and illumination technologies that expose extremely small defects that can't be detected by other systems.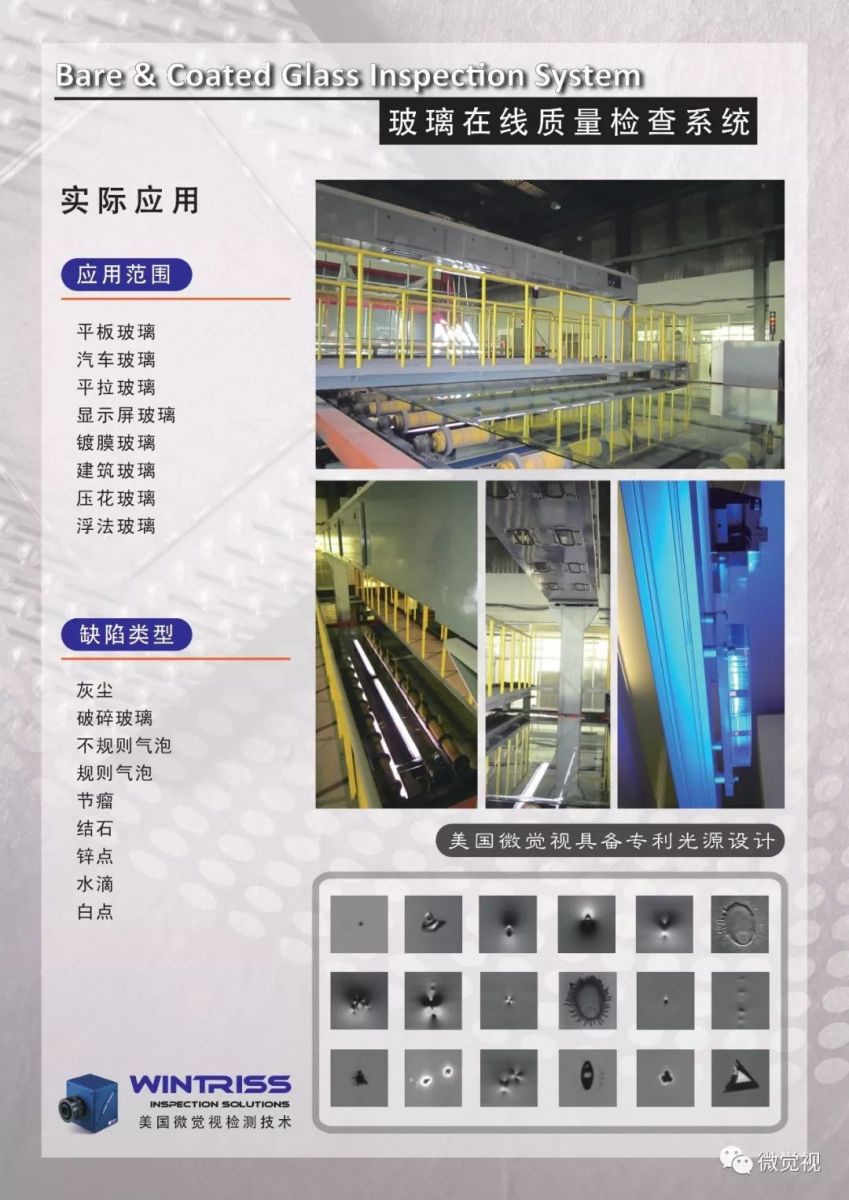 Our system has been installed at over 250 locations in 16 countries worldwide
With local support available across the world there is no better choice for your surface inspection needs than Wintriss.
Shanghai New International Expo Centre
Domestic Pavilion E2-141
April. 19th – 21st 09:00-17:30
April. 22nd 09:00-13:00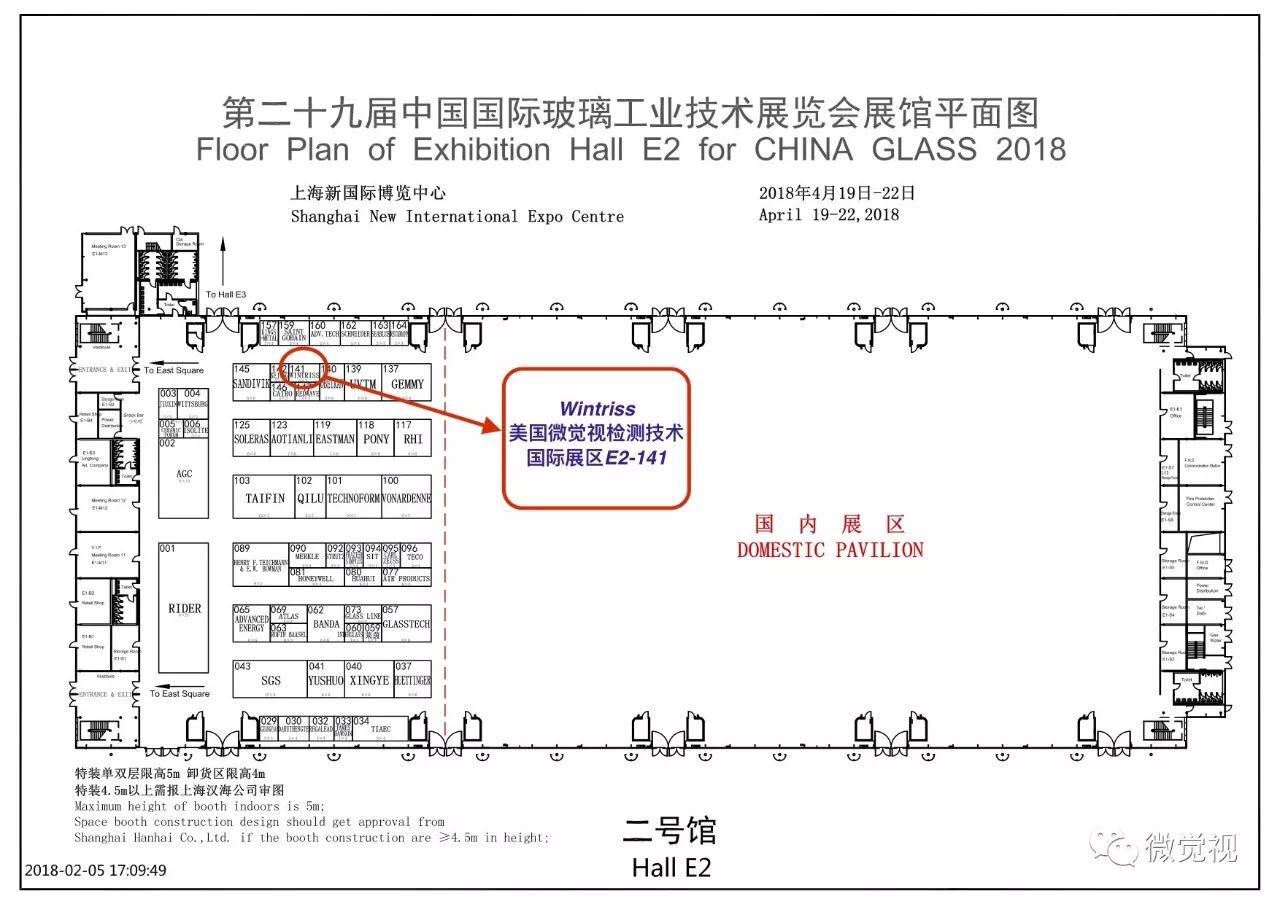 Floor Plan of Exhibition Hall E2 for CHINA GLASS 2018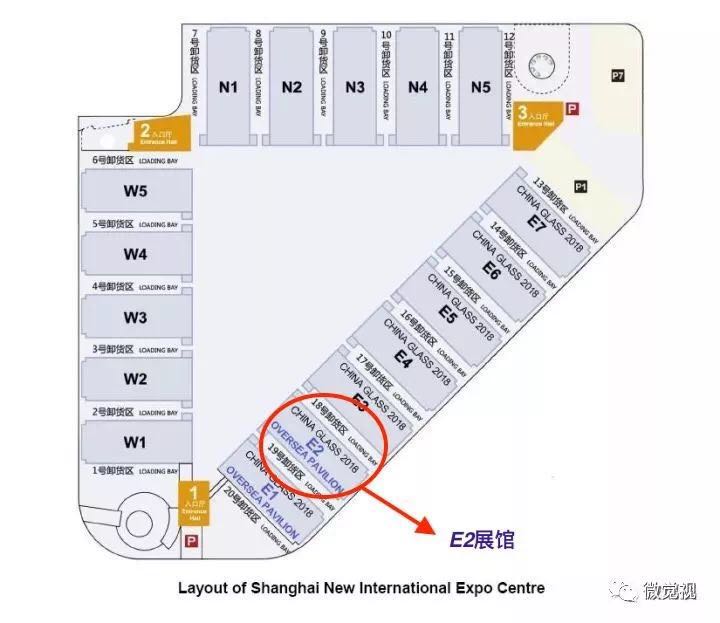 Layout of Shanghai New International Expo Centre
Who We Are
Wintriss Engineering Corporation, founded in 1989 in San Diego, CA, USA, develops and manufactures optical surface inspection systems using smart cameras. Rapidly expanding with a worldwide presence, Wintriss has installed systems in North America, Asia, India, Europe, and the Middle East. The company's subsidiary, Wintriss Inspection Solutions, Ltd., and principal manufacturing and sales facility in Asia, is located in Taipei, Taiwan. Research and development are performed in both San Diego and Taipei.
Contact Us
Sales Department (Shanghai Office)
Tel: 86-21-61918662
Fax: 86-21-61918683
Email: sales@winspection.com.cn
Follow Us